Sony Ericsson W810i Cellphones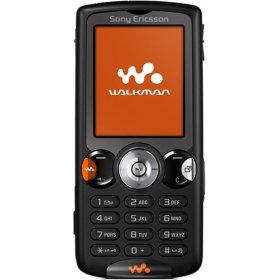 Sony Ericsson has always designed excellent phones, and the W880i is no exception. Unfortunately, in spite of the media package, this phone has a few quirks which have users in a bit of a tizz.
Included rings are minimal and difficult to discern
Holding a signal has been a problems – seems to depend how you hold the phone.
Main Features Include:
FM Radio
Media player supporting up to 4 GB of music
Stopwatch, timer
Calendar, efficient contact organizer
Bright light for the camera or to find you way around in the dark
Excellent camera
Calculator
Note taker, voice recorder
Long battery life
Bluetooth
EDGE capable
Synchronization – this always seems to be a problem, and Sony Ericsson have failed to provide a compatible driver to synchronize through the Media Center version of Windows XP.
Ringtones - are not customizable as full MP3 songs. You can edit MP3 files down to 10 seconds via an editing program and use them, but that's a hassle.
Media - The Sony Ericsson site provides downloads - themes, games and ringtones at no charge.
Memory Card - a 256 MB memory card is provided, suggest you upgrade to a 2 GB.
Camera - 2 mega pixel camera
Form Factor – small and good layout. The keypad is a bit smaller than other phones and the positions of the Cingular and walkman keys may take some time to get used to.
User Interface - this W810i is about as perfect as you get in user interface. It's nicely laid out and easy to understand.
Rebates / Cashback – Cingular provides cash back of $100.
Best Networks – Cingular, AT&T

Cons
Early reviews of the W880i include the following:
The speaker could have been a bit louder
Cannot charge the phone and use the headset at the same time. Same jack used for both functions. Also, Sony has a proprietary charger/headset jack.
Have to use the included headset in conjunction with regular headphones. The proprietary connection means you cannot headphones directly, but using headset jack.
Alert tone for receiving text messages or voicemails only rings once.
The 'sleep mode' is almost instant! - very annoying if your phone is on automatic lock, you have to hit * and unlock to unlock it again.
Can't get rid of ringtones from Cingular. They also show up in your playlist.
Custom theme wallpaper stays visible when typing text messages - can't see what you are typing.
Only one recurrent alarm
Can't send text message to more than one user at a time.
In spite of these niggles, users love this phone. It looks and feels great, sounds great, takes great pictures and is a great fun cell phone.

Sony Ericsson Manufacturer Site
Check Out The Latest Cellphones
| Nokia Cellphones
| Samsung Cellphones
| Sony Ericsson Cellphones
| Motorola Cellphones
| Sharp Cellphones
| Sanyo Cellphones
| LG Cellphones
| Top Selling Cellphones
|
Latest Cellphone News
Cellphone Resources
Current Top Selling Cellphones